Venetian Plaster
Venetian Plaster is ideal for crafting the polished cement render or polished concrete render industrial look made popular by urban cafes and restaurants and now featuring in distinctive architecturally designed homes and makeovers. Contemporary yet reminiscent of a traditional European stucco, Venetian Plaster delivers a truly opulent glass face finish, equally at home in an architecturally designed home and a lavish hotel.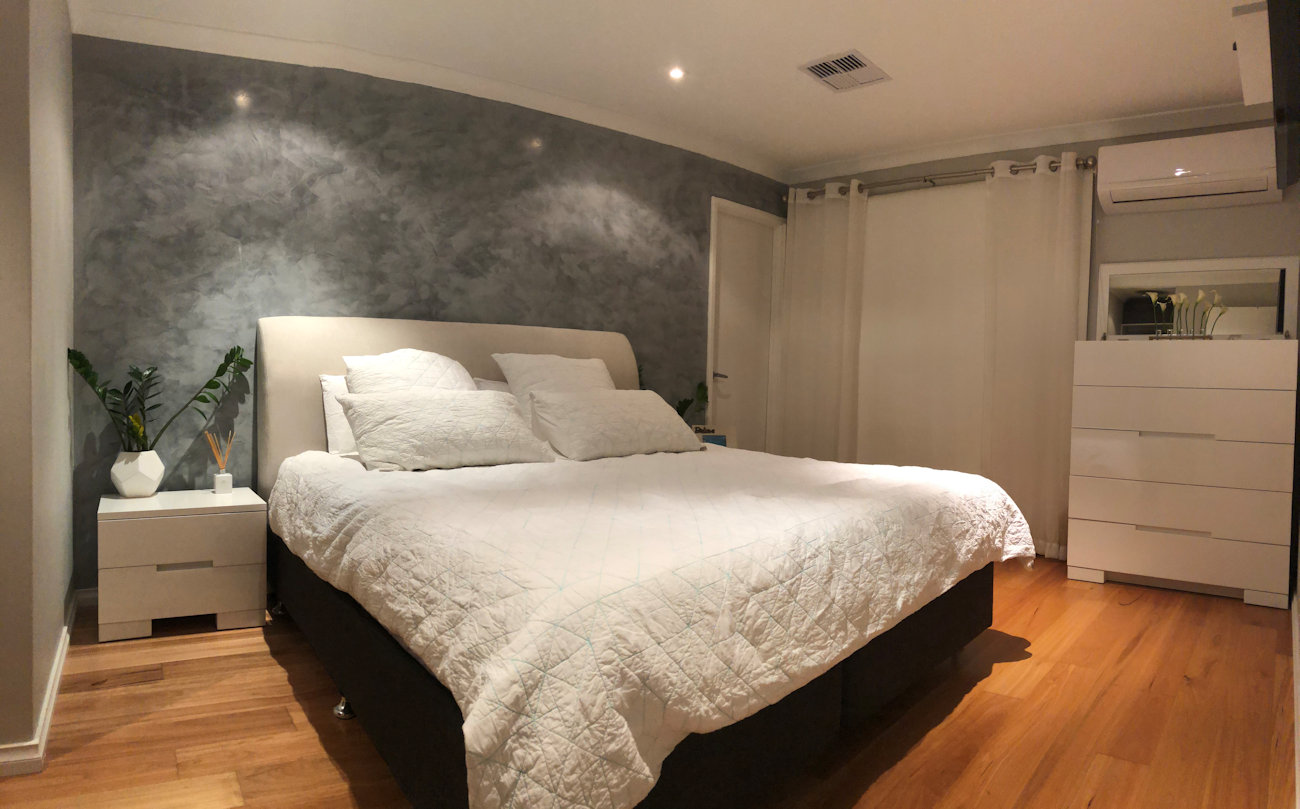 Venetian Plaster is especially useful for columns and walls where the appearance and feel of marble is sought and can achieve the light-reflective, lustrous properties of marble without the weight.
ProSet Plastering is able to create a unique work of art personalised for your space or project. The use of Venetian Plaster in a commercial or retail project offers a unique way to highlight products against a mirrored finish wall, while creating the appearance of a larger, more open space.
Venetian Plaster is suitable for splashbacks and walls in wet areas but not suitable for shower walls or areas where water pools such as floors, shower floors and bathtubs. If you are seeking a suitable finish for shower walls, we suggest the use of ROCKCOTE Marrakesh for this purpose.
Colour: natural white. Can be tinted to a wide range of colours using oxides and tints.